Cissi was a 14 year old toy poodle.
She didn't play with toys.
Her favorite treat was bacon beggin strips.
Her favorite thing to do was take walks, ride in the car and look out the window, get treats for asking to go potty, go to bed and lay on big fluffy pillows.
Favorite memory when she was happy or excited her little tongue would hang out past her lips as if she were smiling. Whenever I would come home she would always come find me no matter who else was in the house and wave her little paws for me to pick her up, hug her, and make over her.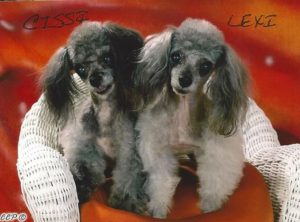 Rest in Peace Cissi